Sometimes people shy away from administering discipline because they are unsure about how to do it and what consequences might result from it, but, as transformational leaders, it is important to know how to discipline in the right way and to be assured that we are doing the right thing for the right reasons.  
Discipline Versus Punishment
Discipline is different from punishment. Punishment is all about the person who is giving it. Discipline is about the person receiving it. Discipline is training to elicit a certain pattern or behavior. That's not punishment. It's training.
Here's an example of the positive results that came from some discipline instead of punishment that was issued to a former employee several years ago.
Leaders at a company we had formerly owned had asked me if I would be the speaker at their 30-year reunion. I was excited about the opportunity because I still had many friends who worked there.
A Problem
My wife told me that she had gotten a call from the management of the current ownership asking if we were okay if a past employee was invited. She told me who it was. Let's call him John. I asked her, "Why would we not want him to be there?
She said, "You don't remember, do you?"

I said, "Remember what?"

"You don't remember that he stole money from us years ago." She was right. I had completely forgotten all about it.

Regardless, I said, "Of course, we would love to have him at the celebration."
So, she called the company leader back and said, "Ford had forgotten about that situation. If John being there is going to cause stress for anybody who remembers, we understand. But, as far as we are concerned, he is welcome to come."
The company leader said, "We want him to be there." So, we went to the event, and I gave that talk.

The Positive Results of Discipline
After the event had concluded and we had reconnected with many old friends, nearly everyone had left. As we were wrapping up, I looked up and saw John (not his real name) and his wife standing across the room against the wall. I think they were waiting to talk to us. Seeing that my wife and I were preparing to leave, they walked over to me.
As they approached me, both John and his wife had tears in their eyes. We hugged each other, and he said to me, "You know, there's something I've never done, and I still need and want to do. I've never apologized to you for the money I stole from you, and I've never thanked you for not sending me to jail."
Standing beside him, his wife said, "Me, too, Ford. His life would be very different now."
The truth is we could have prosecuted him for his crime. On that day in my office over twenty years ago, I had said to him, "Normally, I would prosecute you for this theft because I think people are supposed to be held accountable for their actions. But as I have considered this situation and who I think you really are, I have decided I'm not going to do that. You're so talented and so young, I think you made a very bad mistake, and I'm not going to prosecute. But, let me make something really clear to you. If I ever hear that you've done anything close to this again, I will prosecute you for what you've done here. And you know we can prove it.
While that was a huge gift, I had no choice but to follow through with the company policy which stated if you lie, steal, or sexually harass, you are choosing not to work here. So, while we forgave him, the discipline of letting him live with his action and leave the company was important.
Remembering that experience, John said, "Thank you for not prosecuting me. Thank you for showing me mercy."
His wife also said, "Thank you. We are grateful. We have a wonderful marriage and have been successful since that time. My husband has become a really good man."
They both wept, as did I, as they expressed their gratitude.
When he asked for forgiveness, I told him I forgave him. I told him I had forgiven him a long time ago and that, as a matter of fact, I had not even remembered that he had done it. I told him that I was sad that he had been carrying the weight of it for so many years.
Disciplining as a Transformational Leader
Though punishment would have been a just and very real possibility in John's case, I had decided that the discipline that was called for was sufficient and appropriate. When we understand that we can blend the need for putting the person first and extending appropriate forgiveness in relationships along with the need to be transactional and complete the job before us with precision and excellence, we become transformational leaders.
We come to a place in the middle of a continuum of people who are relationship-oriented leaders on one end and those who are transactional-oriented leaders on the other end, people we call relactional leaders, a level of transformational leadership that combines the relational with the transactional and that understands the difference in punishment and discipline. Such leaders are able to maintain and build positive relationships by giving the needed space for people to grow and change while, at the same time, also taking actions to complete required transactions of administering discipline to generate necessary behavior corrections and to execute the right policies and procedures.
This kind of transformational leader can have a smart brain and a big heart at the same time because they are able to administer discipline that is training to elicit a certain pattern or behavior. In John's example, John's need to change his behavior was the primary focus, and, in fact, he did change and grow so that his behavior no longer placed him in jeopardy of punishment. While John could have been punished with a deserved and legitimate prosecution, the discipline he received of walking out the policy manual without further punishment helped him change and grow which was, by far, the bigger goal.
As transformational/relactional leaders, we learn to manage the processes, systems, policies, and procedures and lead the people. We learn that the quote that says "Experience is the best teacher" is not true. Experience is not the best teacher. The consequences of the experience is the best teacher. No consequences, no teaching.
Remember, punishment is about you and discipline is about them.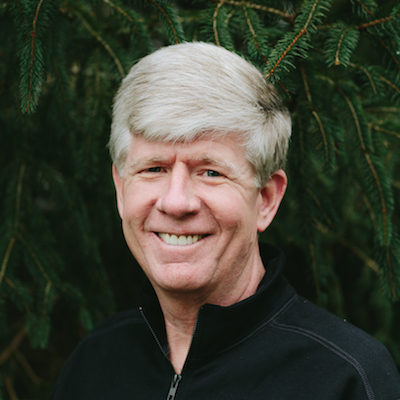 Ford Taylor is a leadership strategist, keynote speaker, and the author of Relactional Leadership. As the Founder of Transformational Leadership, he is known as a man who can solve complex business issues, with straightforward practical solutions, while maintaining his focus on people.