To break constraints that hold us back, we have to identify, exploit, subordinate, elevate. Often, in any kind of organization, the constraints are consistent. They can be communication, poor leadership, lack of cash flow, operational expenses being too high. If we want to remove whatever the bottleneck is, we can do that, but first we must identify it.
Often, the number one constraint in a company is the lack of a clear vision. So, let's look at a tool that we call VPMOSA, a tool meant for your personal use. Once you work through this tool individually, you may want to do it for your organization as well. Here's how you use this tool as an individual.
VPMOSA stands for cast Vision with Purpose, Mission, Objectives, Strategies, and Action plans. First, let's think about a vision for your life. Imagine yourself at your tombstone. What would you want your tombstone to say? If people walked by and said yes, that's you, in those few words, what would you want them to say about you?
Once you write the words on your tombstone, then you're ready to write your obituary or your epitaph. What would you want the write-up in the newspaper to say about you? What would you want your friends, your children, your coworkers, your spouse to say about you at your funeral? After you get that written, make a list of the values that you must live to make sure that's what would be said about you.
Once you have all that written on paper, then ask this question: What's my Vision statement? Where am I going? What would it look like if I turned the clock forward and I said that I had done what I had set out to accomplish?
Once that's written, then ask this question: Why would I do that? That becomes your Purpose statement. Why are you here? Why are you trying to accomplish that?
Then we call the next piece the Mission statement. What sets me apart? What am I willing to do that others may not be willing to do to accomplish that Vision? As you tackle each of these three sections, don't get bound up in the semantics of which one is the mission, which one is the purpose, and which one is the vision because that can hold you up. Just answer those questions. Now, write down three to six objectives that would be needed to accomplish the VPM over the next 12-18 months. We use the word objectives instead of goals because many men feel they have to do anything it takes and even give their all to meet a goal even if everything around them changes. So, identify those objectives that would accelerate you toward that Mission, Purpose, and Vision.
Now you're ready to ask yourself what two or three strategies under each objective would help you accomplish each objective. Then take the last step and write down the specific and measurable actions needed if you actually accomplished those objectives that, in turn, would help you accomplish those strategies.
I suggest that you break down your objectives into four areas to bring a life/work balance. Have objectives, strategies, and action steps for your family, work life (where you produce income), health (mental, emotional, physical, and spiritual) and community (where you give away your time and resources). I think you will find that when those four areas are in balance, you will see more peace and productivity in every area in your life in which you have influence.
By writing my VPMOSA, I've found my stress goes way down. When I get requests to do something and there's an intersection of time in my schedule, my decision becomes very simple. I ask myself if I agree to this, will it move me toward my Vision? If it would, would this be something said at my funeral? Would that be on my tombstone? Since I have taken the time to write my VPMOSA, I've found I can literally make daily decisions based on it.
For right now, ask yourself if you are willing to take the time, energy, and effort to write my own personal VPMOSA. People tell us repeatedly that they wish they had written their VPMOSA much sooner, that they hadn't waited two years down the road after they had first heard about it, and that they had just gone on and done it. So, I'd encourage you to put this at the top of your to-do's to write down your VPMOSA.
As you do that, you will likely discover a place in your life that a lot of people refer to as people who are lucky. I think you'll find it's not necessarily luck. If the definition of luck is being where the pathway of opportunity intersects the pathway of preparation, you may say that's lucky. But often, opportunity comes to people who are not prepared. Others are prepared but have not had an opportunity. If you'll take the time to write down this VPMOSA, you'll find that you'll be able to look forward toward your Vision and also look backward on your life and see that those points may not have been good luck or bad luck. They may actually have been points of destiny that move you toward that Vision that you write down and help you become the kind of transformational leader who can impact your world.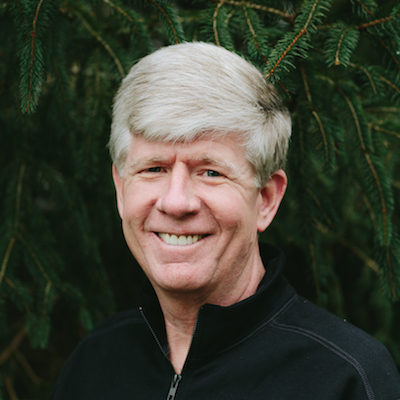 Ford Taylor is a leadership strategist, keynote speaker, and the author of Relactional Leadership. As the Founder of Transformational Leadership, he is known as a man who can solve complex business issues, with straightforward practical solutions, while maintaining his focus on people.